Book and Lyrics by TOM JONES
Music by HARVEY SCHMIDT
(Based on "The FOURPOSTER" by Jan de Hartog)
Originally Produced on Broadway by DAVID MERRICK
Originally Directed by GOWER CHAMPION
Directed by Dean Johnson
Produced by Michael J. McGraw
Music Direction by David Watkins
The story of a marriage is at the center of I Do! I Do!, an intimate and nostalgic work by Harvey Schmidt and Tom Jones (The Fantasticks). Written as a star vehicle for theatre legends Mary Martin and Robert Preston, the original Broadway production received seven Tony Award nominations.
The show begins with Michael and Agnes on their wedding day. Their vows behind them, they look forward to spending the rest of their lives together. We watch as they go through their wedding night jitters, raise a family and negotiate midlife crises.
This touching story of two soul mates navigating the perils of life is set to a tuneful, charming score.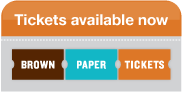 CAST
Michael – Adam Womack
Agnes – Lauren Rachel
PERFORMANCE DATES: OCTOBER 6 THROUGH NOVEMBER 12, 2017
Friday and Saturday evenings at 8:00 PM, Sunday afternoons at 2:00 PM
Produced through special arrangement with Musical Theatre International.