CAMARILLO SKYWAY PLAYHOUSE PROUDLY PRESENTS
FIVE WOMEN WEARING THE SAME DRESS
By Alan Ball
Directed by Brian Robert Harris
Produced by Jolyn Johnson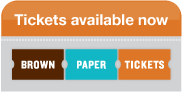 In Academy Award Winner Alan Ball's ("True Blood", "Six Feet Under") hilarious comedy, "Five Women Wearing the Same Dress", five very different bridesmaids find themselves hiding together in an upstairs bedroom, hoping to escape the wedding reception of a bride that — they soon realize — none of them really like! There is Meredith, the rebellious little sister of the bride; Frances a highly religious, but sweet cousin; Mindy, a blunt, good-hearted lesbian who is the sister of the groom; Georgeanne, a friend from high school whose marriage is falling apart; and

Trisha, a jaded beauty whose pessimism and doubts about men are proved false when she meets Tripp Davenport, an usher at the wedding. In this cramped bedroom above the wedding, these five identically dressed women talk, laugh, argue, cry, console one another, and slowly become friends.
"An irreverent and funny look at the intricacies of friendship and the power of similar dressing. "…[a] wonderfully entertaining play…" —NY Post. "FIVE WOMEN WEARING THE SAME DRESS is a fresh-as-a-daisy comedy, funny as can be…" —NY Daily News. "Ball has the comic writer's requisite talent for dialogue that ricochets snappily around the stage." —TheaterWeek.
Presented with special permission by Dramatists Play Service
PERFORMANCE DATES: February 2 – March 4; Fridays and Saturdays at 8 PM and Sundays at 2 PM.
SPECIAL PERFORMANCE THURSDAY, FEBRUARY 22nd AT 8:00 PM, NO PERFORMANCE SATURDAY, FEBRUARY 24th
Ticket Prices:
Adults: $20
Students, Seniors, and Military: $15
Due to strong language and adult themes, this show is not recommended for children.
Group Rates are available; please contact the Box Office at 805-388-5716 for more information or to reserve tickets. Tickets can also be purchased online at: https://5womencsp.brownpapertickets.com/
CAST LIST:
TRISHA… Kelly Whitaker
GEORGEANNE… Kelsey Klinghoffer
MINDY… Julie Fergus
MEREDITH… Maddie Boyd
FRANCES… Sarah Boughton
TRIPP… David White
Follow us on Instagram for more information and be sure to check-in on Yelp for special discounts at the theatre!