Thoroughly Modern Millie, Jr.
Book by Richard Henry Morris and Dick Scanlan
New Music by Jeanine Tesori
New Lyrics by Dick Scanlan
A Theatre Workshop With
Camarillo Young Actors Company
Directed by Lindsay Burton & Timothy Reese
Produced by Lorna Bowen
THOROUGHLY MODERN MILLIE, JR. is the musical based on the popular movie – with young actors filling the dance shoes of the classic characters! Taking place in New York City in 1922, it tells the story of Millie Dillmount and a world filled with jazz, intrigue, and love.
Performances are August 29th and 30th at 7:00 PM, with shows on August 31st and September 1st at both 2:00 PM and 7:00 PM both days.
All tickets are $10.
Online ticketing available!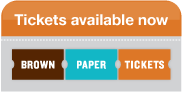 Co-Directors  Lindsay Burton and Timothy Reese
Producer Lorna Bowen
Stage Manager Stephanie Chordigian
Christina Hilliard       Millie Dillmount
Katie Robinson        Jimmy
Gracie Meyers         Mrs. Meers
Elaina Crenshaw      Miss Dorothy
Molly Gilmore           Miss Flannery
Kobe Burton             Ching Ho
Madeline Gambon    Bun Foo
Alex Reese              Trevor Grayden III
Madison Levy           Lucille, Ensemble
Rene Hooper            Rita, Ensemble
Danielle Holtrof         Ruth, Ensemble
Christine Benson      Alice, Ensemble, Prisoner
Jaden Ostrove          Ethel, Ensemble
Rianna Smith            Gloria, Ensemble
Jenna Flynn              New Modern, Ensemble
Keaton Smith            Police Officer, Mugger, Ensemble
Maddie Fang            Mama. Female Modern, Ensemble
Call 805-388-5716 with questions or email us at info@skywayplayhouse.org. We can be followed on Twitter at @SkywayPlayhouse, rate us on Yelp, or check-in on FourSquare for special discounts for the show.